See the biggest Largemouth Bass known so far caught on our baits in the Gallery. This 12 pound fish was caught by our field tester and good friend Oscar. Bring a camera fishing and send us your pics of fish caught on our baits and we will place them in the Gallery.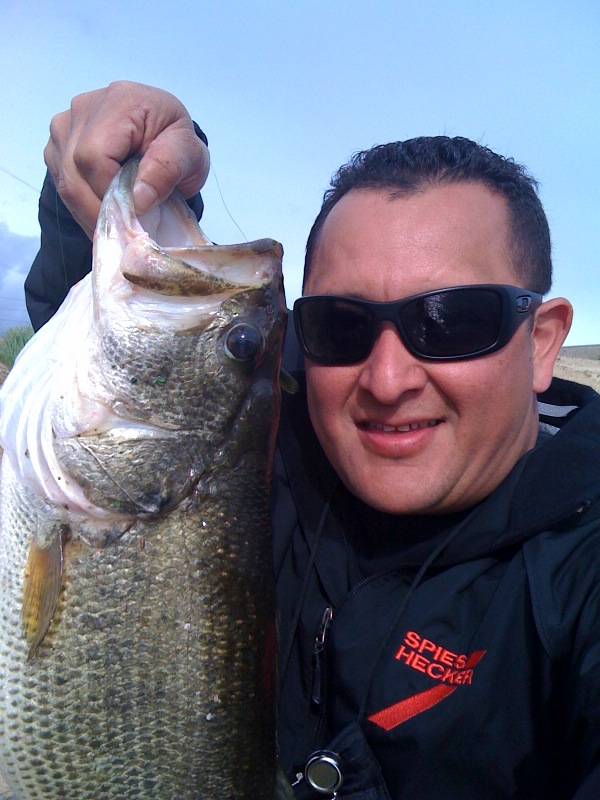 "Dichoso" is a Spanish Adjective Meaning Happy, Fortunate and Lucky. Whether you fish tournaments or just out to have some fun, we know with our products and a little luck, you will catch more quality fish to put a smile on that face and possibly cash in your pocket from tournaments.
We have spent lots of research on making sure you get a quality product, from the type of plastic we use right down to the high quality laminated or extra thick poly bags we put them in. You just can't compare the fish catching ability of handmade baits. All of our baits are handmade with our special formulas for their individual requirements. They will out fish mass produced baits every time!
We do the best we can to describe each and every product. Our interpretations of a certain color or color combinations might not be the same as yours. Just about all of our items are made to order and We ask that you allow up to 2-3 weeks to receive them from the time of purchase especially during the peak season from April through August. Please feel free to contact us with any questions or concerns and remember that these baits are custom made just for you! With that in mind, all sales are final. Thank you for your order. Romeo Dichoso
A special thank you goes out to my good friend Richard from 152nd Street Baits. Please check out his selection of custom hand painted one of a kind Crankbaits.
Planning an extended fishing trip to the California Delta? Consider our favorite place to stay a few nights right on the water, Mariner Cove Marina. The Floating cabins are the way to go. Dock your boat right next to your cabin. Excellent fishing on the docks, nearby off your own boat or hire a guide and have him pick you right up at your cabin. Ask for Jessica to find out about current rates and let her know we sent you for special offers.